Natural Deodorant- 9Thieve's Oil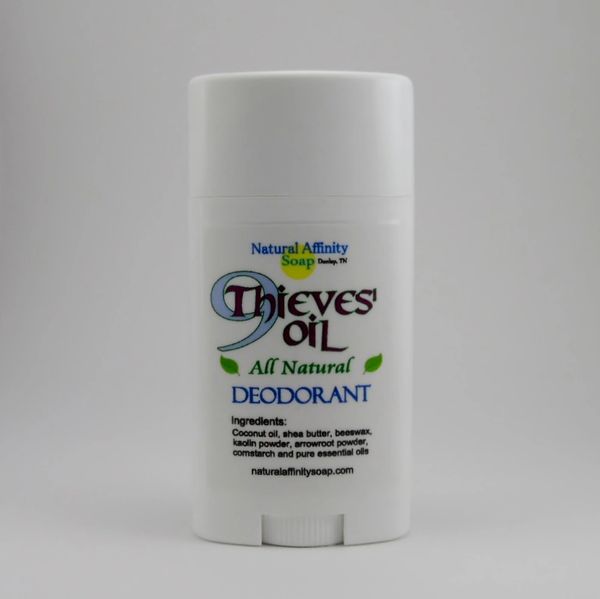 Made with ingredients that come from the earth!  No chemicals at all and no baking soda in this recipe.  Several of our customers have allergies from baking soda that causes red irritated or burning skin.  This is a popular item because it has ingredients that are naturally antibacterial which helps to fight against odor.  Not a greasy product but moisturizing as well.
Customers have shared that this is also helpful for athlete's foot and for women that may experience rash or irritation around the bra area.

Ingredients:  Coconut Oil, Shea Butter, arrowroot powder, kaolin clay, cornstarch, beeswax and our popular 9Thieves' Oil Essential Oil blend.