9Thieves' Oil Essential Oil 1oz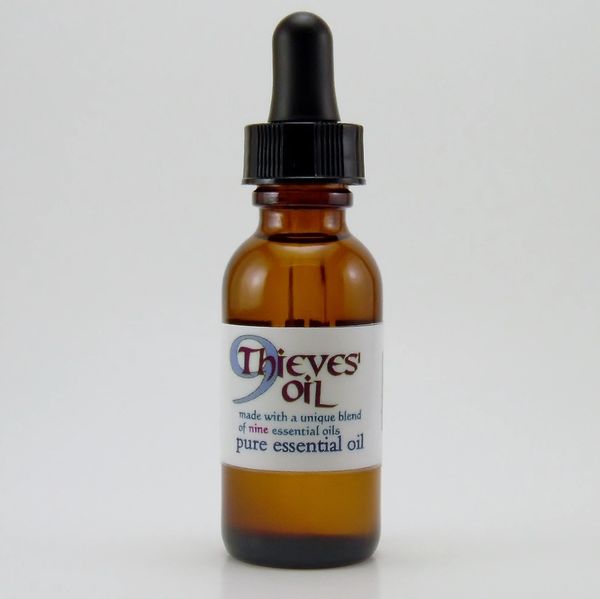 Our #1 Selling Line because it is made up of Essential Oils that have antibacterial, antiviral, anti-fungal, anti-parasitic properties.
Oh, and it's naturally immune boosting! 

Cinnamon, Clove, Tea Tree, Oregano, Lemongrass, Lavender, Peppermint, Rosemary & Eucalyptus Essential Oil blended together to create this amazing herby fresh blend. 

This is a must-have for every home because it is excellent to add to your cleaning routine.  Simply add a few drops to your water and naturally disinfect your counter & appliances.  Diffusing can handle air-borne virus and bacteria especially during cold-flu
season.  Our customers have stated that it has also been helpful for seasonal allergies as well.
Check out our full 9Thieves' Oil product line!