Goat's Milk Lotion, 9Thrive Oil. 8oz (Formerly 9Thieves' Oil)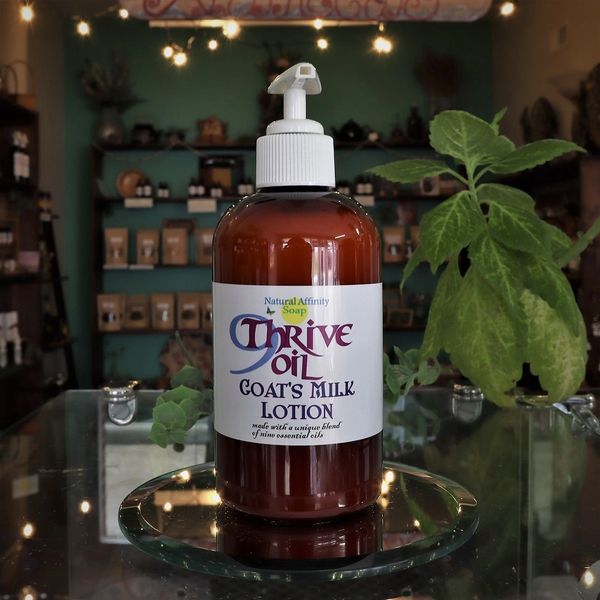 This is our #1 selling product line!   We are thrilled to announce that we have changed the name of our 9Thieves' Oil blend to "9Thrive Oil" we believe
this name has a much better ring to it and it also represents this blend perfectly!   A name with a higher vibration as it should be!  I have not altered my
original recipe in any way.  Same superior blend as it will always continue to be.
Our popular Goat's Milk 9Thrive Oil Lotion is made with organic shea & cocoa butters, organic sunflower and olive oil, herbal infused oils of calendula and comfrey too!
Made with 9 Essential Oils to give this lotion a fresh herby scent!  It's also antimicrobial, and these essential oils are known for their natural immune boosting properties too!