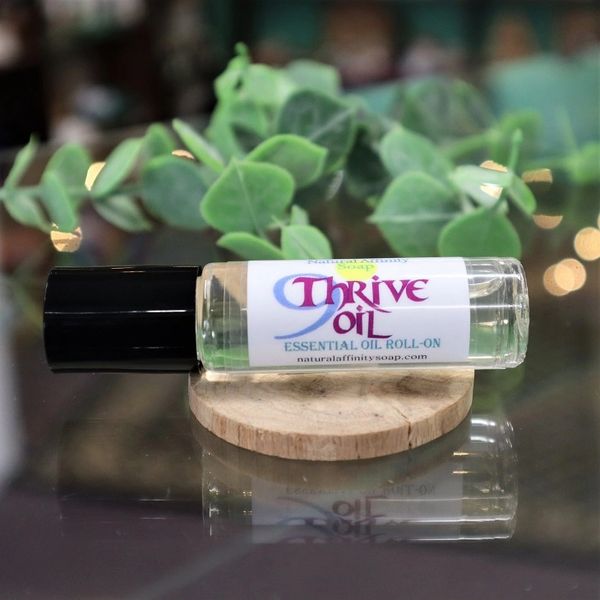 This is our #1 selling product line!   We are thrilled to announce that we have changed the name of our 9Thieves' Oil blend to "9Thrive Oil" we believe
this name has a much better ring to it and it also represents this blend perfectly!   A name with a higher vibration as it should be!  I have not altered my
original recipe in any way.  Same superior blend as it will always continue to be.
Made with a unique blend of 9 Essential Oils this fresh herby scented roll-on is perfect for applying to your pulse points (wrists) back of the ears too!  This happens to be one of our top sellers because it not only smells great but, we've learned that customers can also use this to assist is relieving headaches by applying it to the temples and base of the neck.
I formulated this blend 9 years ago with Cinnamon, Clove, Peppermint, Eucalyptus,
Lemongrass, Tea Tree, Oregano, Lavender & Rosemary Essential Oils,  These essentials have natural properties that are
antiviral, antibacterial, immune boosting.