Aloe Vera soothing Natural Soap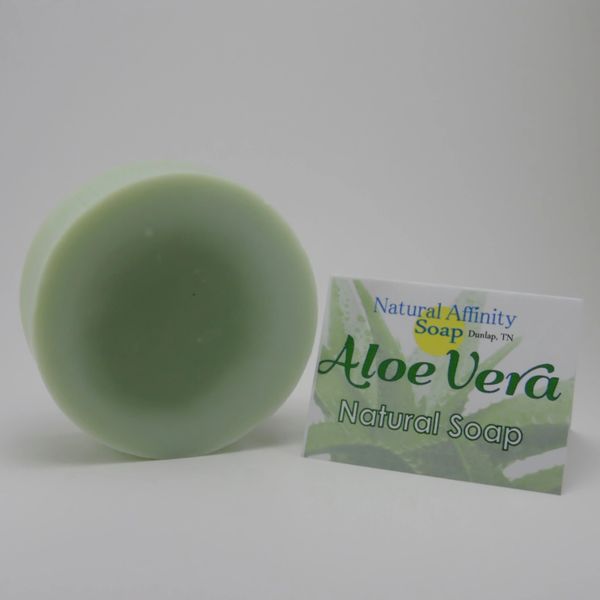 Our Aloe Vera Soap has become a favorite for a shaving bar as well as a soothing body bar.  Excellent for dry skin or irritated skin.  Aloe Vera is known for it's soothing properties and this is also a GLUTEN-FREE soap!  Smells fresh and is super gentle.
Saponified Olive, Sunflower, Coconut Oil, Aloe Vera and Essential Oils.  Natural Minerals for color.