Ayanna Orange, Clove & Cinnamon Essential Oil Spray 8oz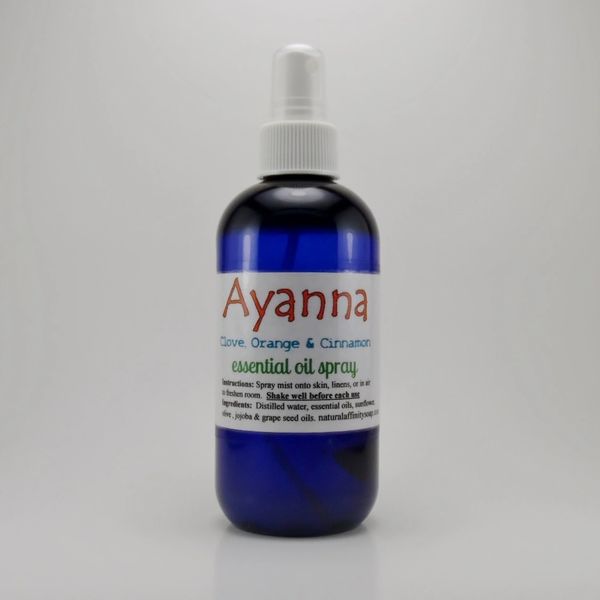 8 oz of pure deliciousness!  This Essential Oil spray is made with Orange, Clove and Cinnamon and can be used for body,
hair, linens your car or rooms!  I consider this to be a sensual blend because everyone that has smelled Ayanna says mmmm!
Our Essential Oil sprays are not greasy and can be used on your clothing!
Try our Ayanna Soap & Conditoning Oil too!
Orange, Clove & Cinnamon Essential Oils, Distilled Water, Olive, Sunflower & Grapeseed Oils as the carrier oil