Breathe Easy Body, Room & Linen Essential Oil Spray. 8oz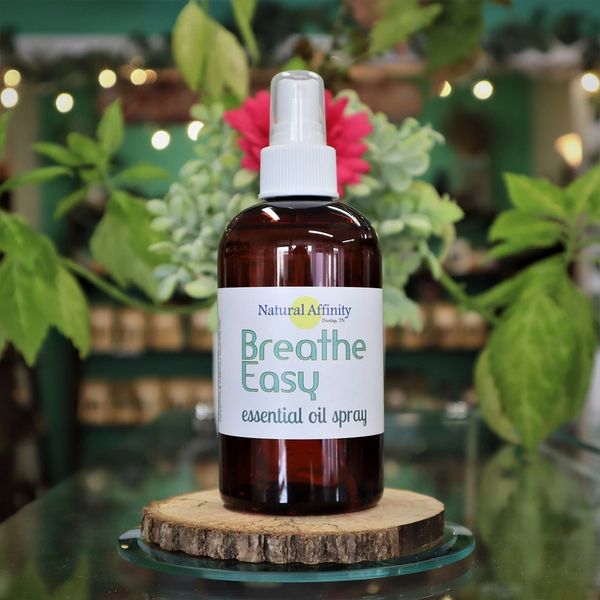 Open your airways and relieve stuffiness, congestion naturally!  Customers have also shared that this is helpful to relieve headaches too!  Spray your pillow 1-2 times before bed to help with sinus issues.  This spray is made for your body, chest, rooms and bedding.  This spray is not oily and can be used on clothing too.  Close your eyes and spray around your head to relieve stuffiness.  Breathe Easy smells amazing!! 

Try our Breathe Easy Soap and Sugar Scrubs too!


Eucalyptus, Peppermint and Rosemary Essentials, Distilled Water, Olive, Sunflower and Grapeseed oils for carrier.