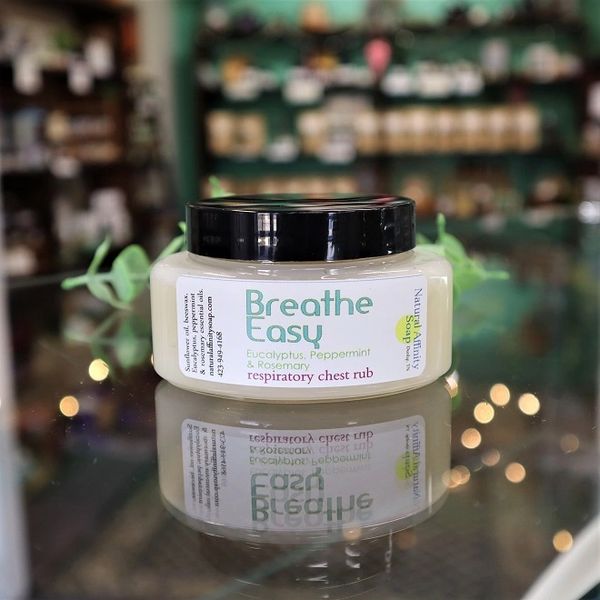 Eucalyptus, Rosemary & Peppermint Essential Oils are an excellent blend to help with respiratory issues such as stuffy noses, congestion & cough.  A little goes a long way!  No chemicals or unnecessary ingredients in this blend either.  Put a little on your chest, under your nose, behind the ears and soles of the feet.  Breathe Easier with this respiratory chest rub.  Safe for little ones too!
Try the essential oil spray for pillows, body and shower!

Ingredients:  Eucalyptus, Rosemary and Peppermint Essential Oils, Organic Sunflower Oil and Beeswax

Try our Breathe Easy Essential Oil Spray for pillows and body as well as our Breathe Easy Soap too!