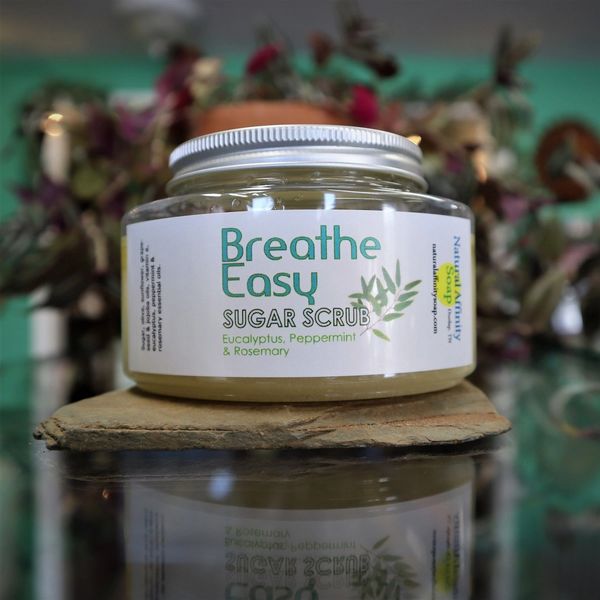 Breathe Easy Sugar Scrub will not only soften and freshen your skin but it will assist in
easing muscle aches as well as opening your air ways naturally!

Our sugar scrubs gently exfoliate & leave your skin silky smooth with long lasting hydration. 
Excellent for super dry/flaky skin! Start by using a dime size amount for face & neck and remember a little goes a long way when using for the rest of the body. Our scrubs are made to last for several uses. 
Ingredients:  Olive, sunflower, grape seed oil, jojoba, vitamin E, eucalyptus, rosemary and peppermint essential oils.