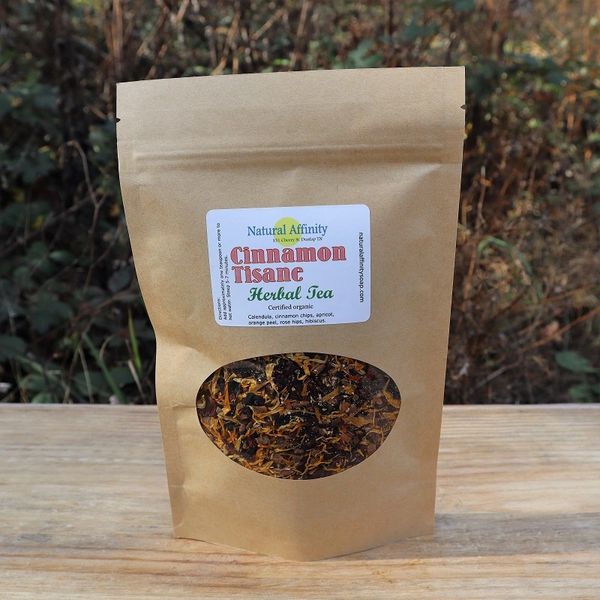 Cinnamon Tisane Herbal Tea is perfect for drinking on a cool day or night!
This blend warms the body & soul!  A beautiful balance of flavors & color made for a delightful cup of tea.
Many of the herbs used in creating this blend are also rich in vitamin C and are natural immune boosters as well.

Made with Certified organic herbs.
Calendula, cinnamon chips, apricot, orange peel, rose hips, hibiscus.