Citrus Splash Bath & Body Oil, 6oz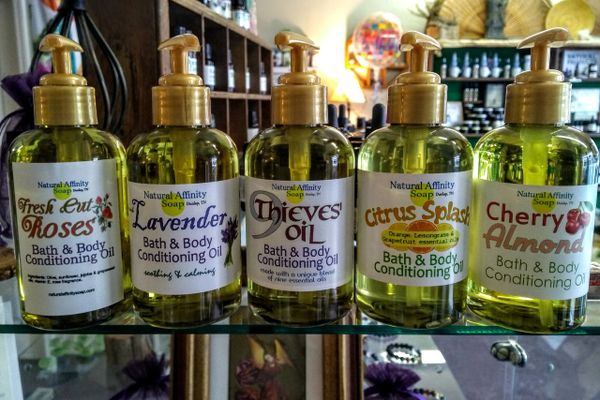 Lemongrass, Sweet Orange and Pink Grapefruit Essential Oil makes this conditioning oil smell amazing!!
Energizing and uplifting Citrus Splash can lift any mood.  Perfect for summer and excellent for the winter time. Leaves your body & hair feeling moisturized and nourished.  Our oil blends will not leave your skin oily and a little goes a long way!!
Olive, Sunflower, Grapeseed Oil, Vit E and pure Essential Oils