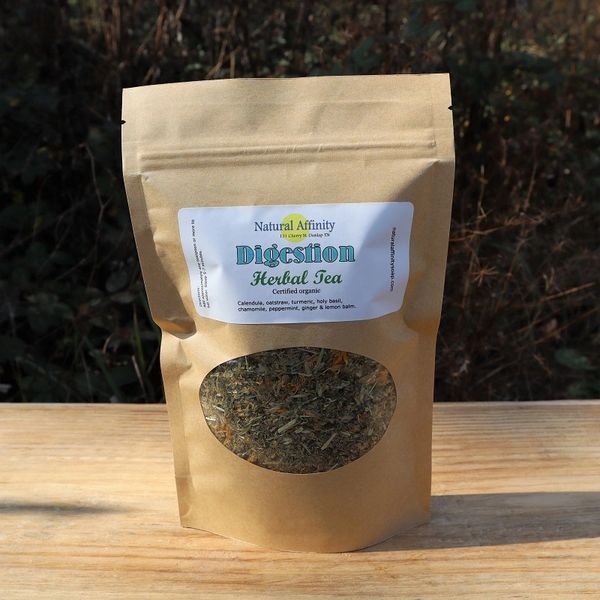 Digestion Herbal tea is made with herbs that assist with digestion, ease bloating & gas and get's things moving while soothing the system.

Herbs are gentle yet effective in healing our bodies.  Be sure to drink atleast 2 cups daily during or after mealtime.

Certified organic herbs were used in creating this blend.
Calendula, oatstraw, turmeric, holy basil, chamomile, peppermint, ginger & lemon balm.