Dirty Hippy Essential Oil 15ml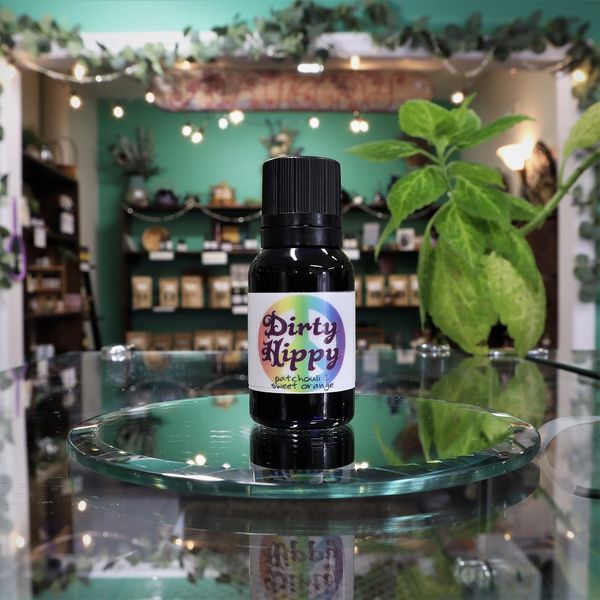 Patchouli & Sweet Orange Essential Oil blended together to create this wonderfully earthy blend.
This was made especially for our Patchouli lovers but, for those of you have never tried Patchouli some of it's properties include soothing, calming, grounding, great for over-active minds and patchouli is also great for maturing skin.
We have several customers who enjoy diffusing this is their home and office.  You can also add one drop to your pulse points for a beautiful perfume. A lot of young children also find this blend to be calming.  Add a few drops to a bath or some coconut oil for a body rub cream.
Try our Patchouli Soap, Spray and Oil!
Pure Patchouli and Sweet Orange Essential Oils