Intensive Foot Repair Balm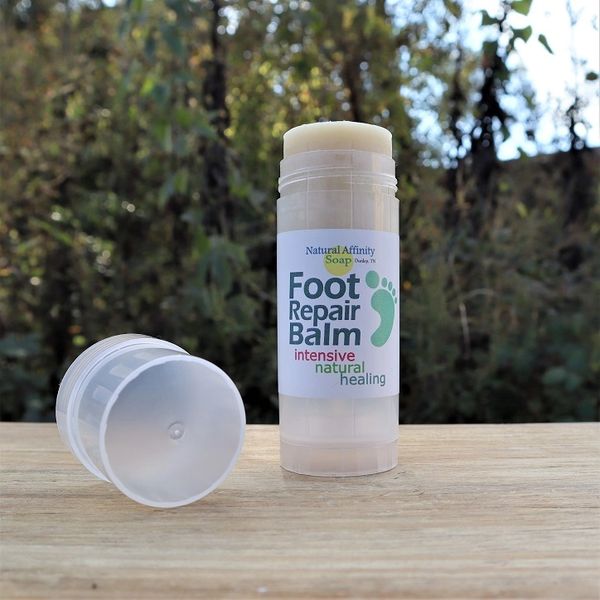 Excellent for dry cracked heels!  I made this with special ingredients that will deep condition even the worst dry feet ever!
It is recommended that you apply and then put your sock on for a bit.  Let the balm soak in and do its magic.  This is a customer favorite and feedback on this product has been very good.  I added Peppermint Essential Oil to give your tootsies a fresh feet kind of feel.  Peppermint is also ideal for tired achy feet too. 

Try it out....I think you'll really like it!


Shea Butter, Cocoa Butter, Jojoba Oil & Olive Oil.  Peppermint Essential Oil