Goat's Milk Lotion, Fragrance Free. 8oz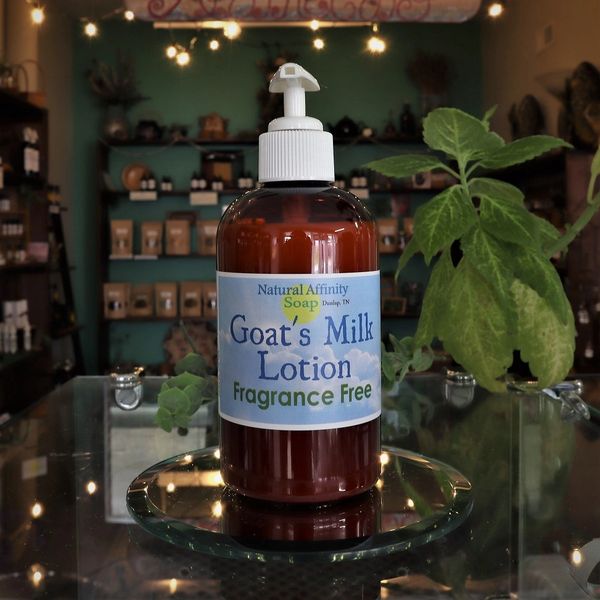 Our Fragrance Free Goat's milk lotion is perfect for anyone with super sensitive skin issues and babies too!
Many of our customers use this as a facial moisturizer as well!

Our goat's milk lotion is made with organic cocoa & shea butters, olive & sunflower oil and herb infused oils of calendula and comfrey for their healing properties.  This lotions is Fragrance-Free and conditions deep down below the top of your skins surface.