Goat's Milk Lotion, Citrus Splash 8oz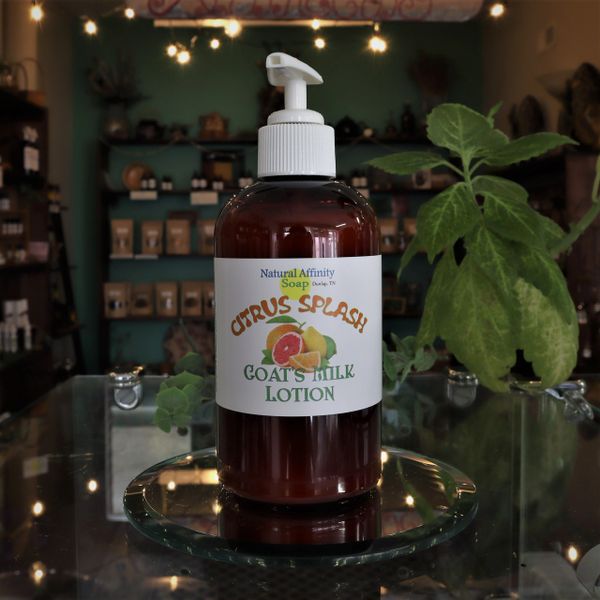 Our Citrus Splash Goat's Milk Lotion is rich and creamy and made with ingredients that deeply condition your skin below the top surface.  Made with organic cocoa and shea butters, olive and sunflower oil, herbal oils of calendula and comfrey too!
Essential oils: lemongrass, sweet orange, pink grapefruit and lime.