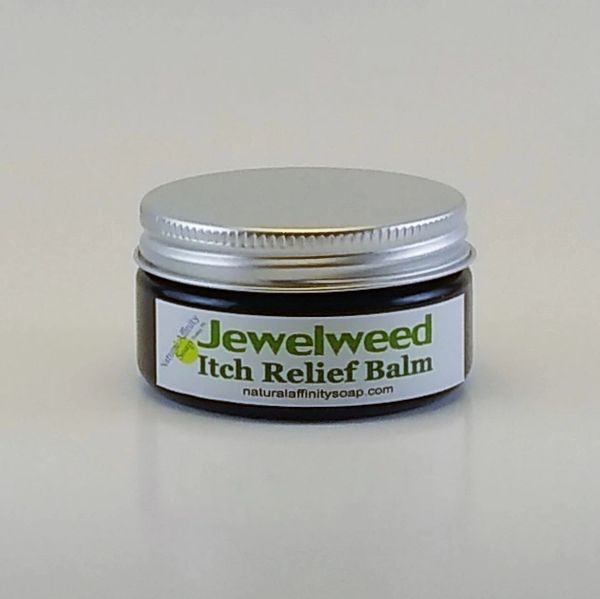 This balm is made with locally harvested jewelweed- infused in organic sunflower oil for a year.  Blended with ingredients such as cocoa butter, shea butter, oatmeal and essential oils to help soothe itchy skin. 
Customers use this for POISON IVY, SUMAC, RASHES & HIVES, BUG BITES

Soothes and assists with drying poison ivy.  Excellent for itchy bug bites and all things itchy.