Lavender Linen, Body and Room Essential Oil Spray 8oz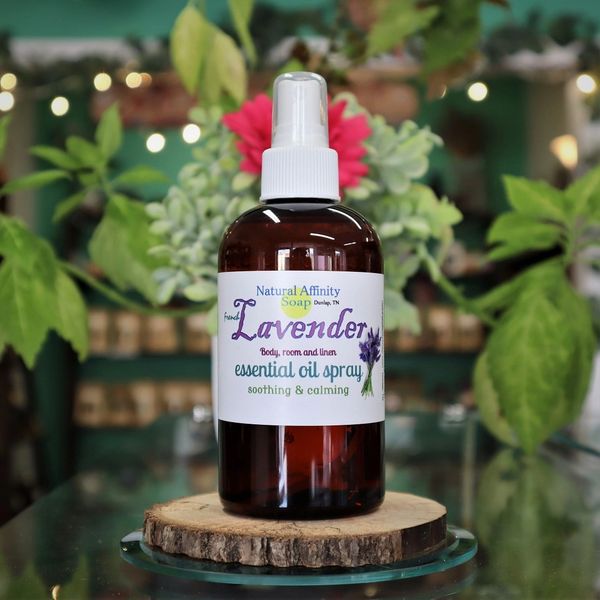 Lavender is a beautiful calming oil which is perfect for anytime of day!  Some of our customers keep this at their workplace and use when things get a little stressful.  Having trouble winding down at night?  Spray this once or twice on your pillow and spray your chest too!  You can also close your eyes and spray this a few times around your head to bring a little peace to your space.
This is also great for spraying the kiddo's pillows or bedding before sleeping!  Not an oily spray and can also be used on clothing.
Shake well before use.

Pure Essential Oil, Distilled water, olive, sunflower and grapeseed oil as the carrier.