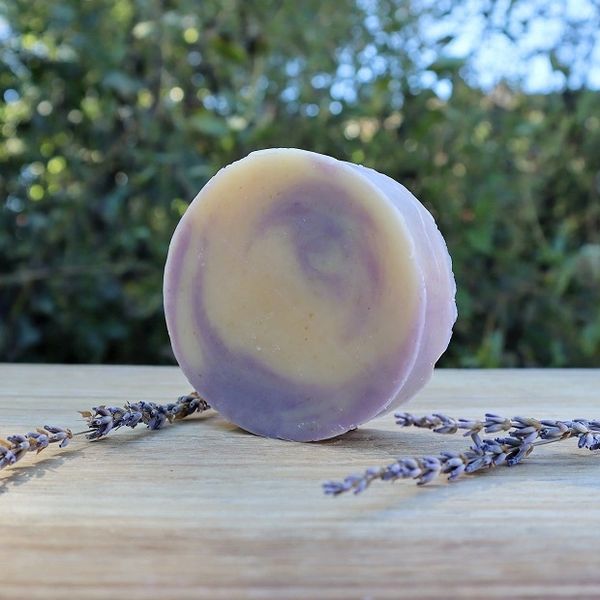 Lavender Lovers....this is for you! Made with fresh creamy goat's milk from our dear friend's farm!  Goat's Milk is high in fat giving this bar an extra creamy rich lather.
Men and women love the smell of our French Lavender soap because it is rich and creamy and gentle enough for babies too.  I used natural minerals for color to give our lavender bars their pretty design.  You can also shave with any one of our soaps because of the oils used.  This bar has just enough oatmeal in it to add to the creaminess!
Try our Lavender Conditioning Oil, Spray, Sugar Scrub and Goat's Milk Lotion!

Saponified Olive, Sunflower and Coconut Oils, Goats Milk, Natural Mineral Colorant, Oatmeal and pure Lavender Essential Oil