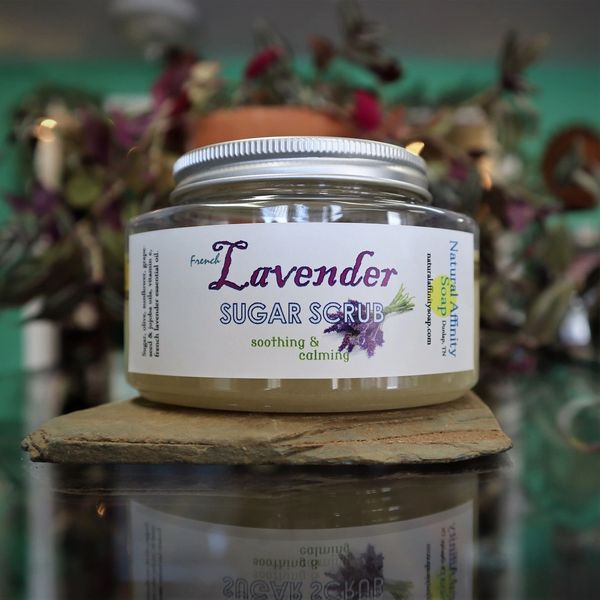 Our sugar scrubs gently exfoliate & leave your skin silky smooth with long lasting hydration. 
Excellent for super dry/flaky skin! Start by using a dime size amount for face & neck and remember a little goes a long way when using for the rest of the body. Our scrubs are made to last for several uses. 
Ingredients:  Olive, sunflower, grape seed oil, jojoba, vitamin E, lavender essential oil.