Natural Bug Repellent 6oz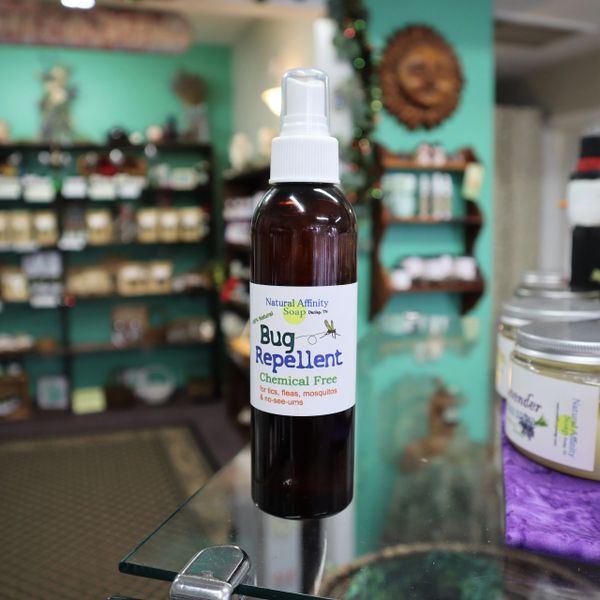 NO CHEMICALS, STABILIZER OR ALCOHOLS ever used in any of our Essential Oil Sprays including our
Natural Bug Repellent!  This has been a big hit with our customers who want to steer clear of any deet or chemical-based
products.  Made to repel mosquitos, tics, fleas & no see-ums!  Shake Well and apply generously to avoid getting bit!
This was introduced 5 years ago and is one of top-sellers.  This is not an oily spray and great to use on little ones too!
Spray your clothing, hair, shoes etc...to keep those bugs at bay!
SHAKE WELL before use

Essential oils of Lemon Eucalyptus, Lemongrass, Citronella, Cedarwood, Peppermint, Eucalyptus and distilled water.  Carrier Oils of sunflower and olive oils.