Detox Herbal Foot & Body Soak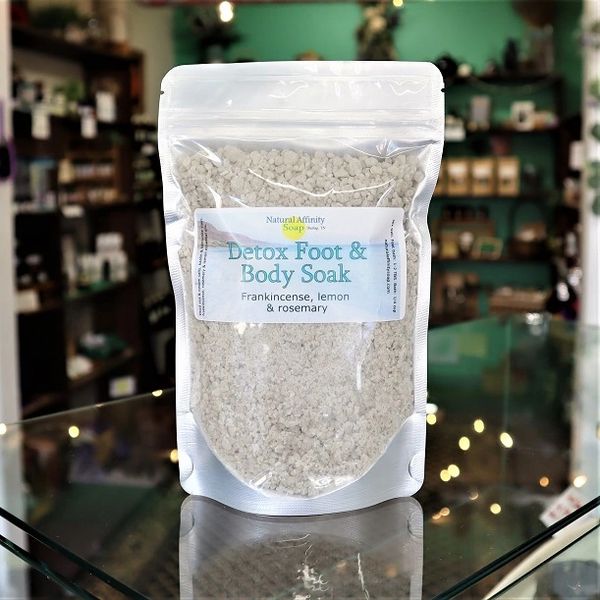 This Dead Sea Salt blend is made with Frankincense, Lemon and Rosemary essential oils as well Bentonite & Kaolin Clays for this special blend!  Foot Soak 1-2 TBS and approx 1/4 cup for bath.

WEIGHT:  14 OZ

Dead Sea Salts are rich in minerals such as calcium, magnesium, potassium, iron and iodine that are absorbed by the skin to assist in soothing joints and muscles as well.