Omega Pain Spray. 3oz TRAVEL-SIZE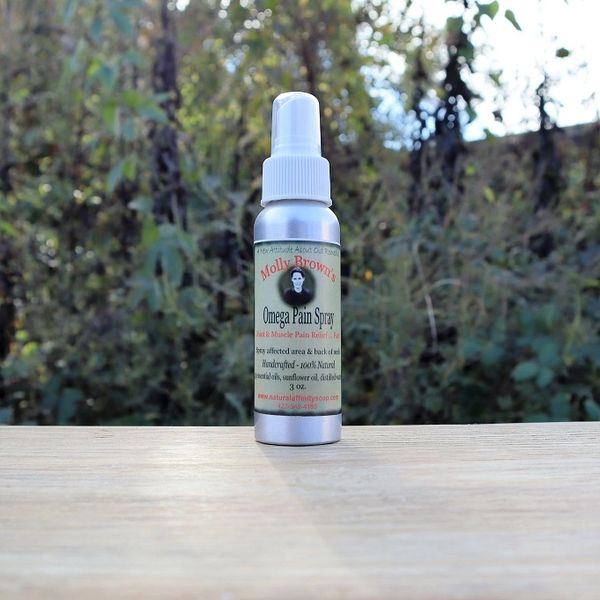 Travel Size...this bottle is made to carry with you in your purse, work truck or take on an airplane!
Omega Pain Spray and Pain Balms have been around for 14 years now!  Our customers use the Pain Spray for
migranes.  Simply spray a little on your fingertips and apply front of head to the temples.  This spray is easy to use and is the same exact concentrate as the Balm!  The spray goes a long way.  It only takes a few sprays to the affected area and be sure to spray the base of the neck. Why?  Everything travels up our spine and the base of the neck is a major stress point in our bodies.
Use for inflammation and circulation issues, sport injuries, feet, hips, hands, knees, back..you name it.  For chronic issues it is suggested that you use this especially before going to bed at night because this is when our bodies heal and before moving around in the morning. 
Many of our customers use the CPR spray (Chronic Pain Relief Spray) along with either the pain spray/balm for extra relief and for nerve related issues as well.



The Pain Balm is the same concentrate as the Pain Spray.  The balm is perfect for keeping on your nightstand or by your favorite chair.

Be sure to shake well before spraying.  We do not use any chemicals, stabilizers or alcohols in any of our essential oil sprays!



Made with 13 essential Oils, Distilled Water and Sunflower Oil