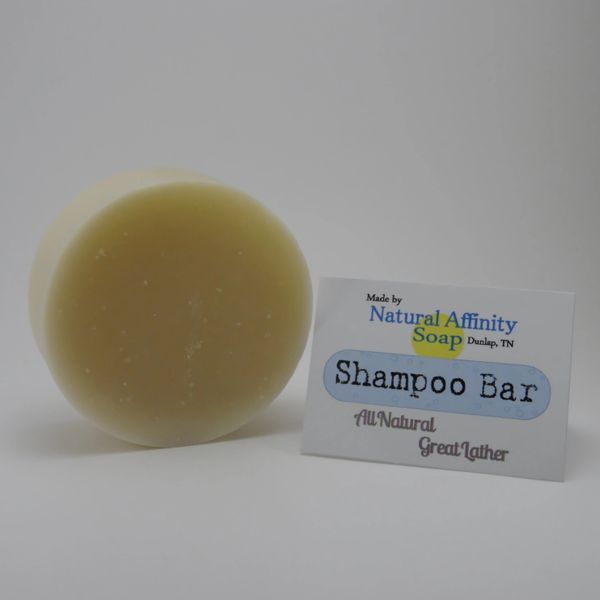 Great Lather, No Chemicals, Sulfates or any other weird stuff they are putting in shampoo now a days!
Safe for color treated hair and excellent for traveling because while it's ingredients are excellent for the scalp you can also wash and shave with it too!
Itchy scalp or dandruff this bar is also made with Tea Tree, Peppermint and Lavender Oil to soothe scalp issues.
This bar smells really fresh and clean!  This is made ingredients which is food for your scalp and hair.



Saponified Olive, Sunflower, Coconut Oil, Cocoa Butter, Grapeseed Oil, Vit E and pure Essential Oils