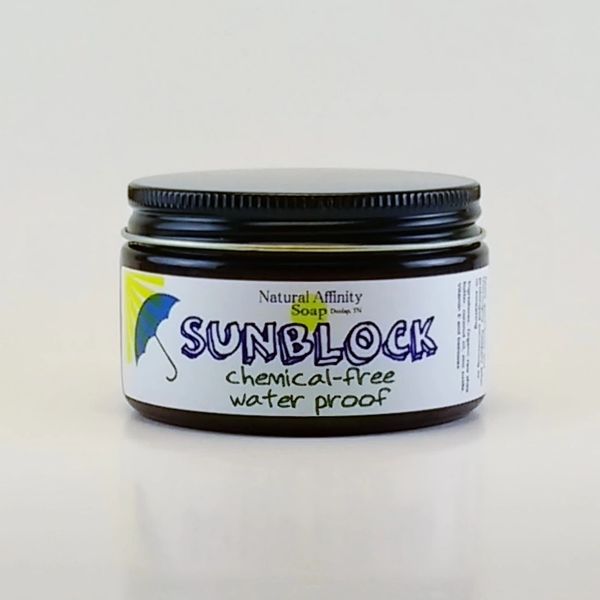 Our natural Sunblock has become very popular over the years because we do not use any chemicals in creating this product.  It is made with simple yet effective ingredients.  Can be used by even the most sensitive skin. This includes little ones too!
***Apply often and generously...especially during sun peak hours.



DIRECTIONS:  Apply generously and thoroughly.  Reapply often and especially after prolonged swimming or sweating. 
INGREDIENTS:  Organic Raw Shea Butter, coconut oil, zinc oxide, vitamin E & beeswax.