BEST SELLER!! Tea Tree Soap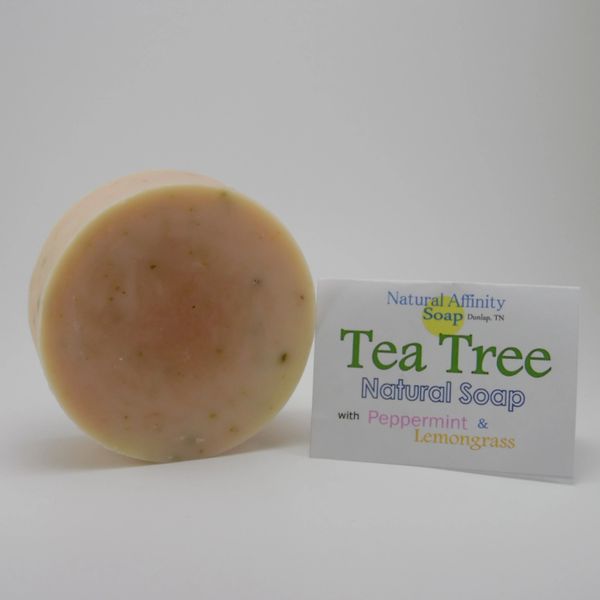 The perfect balance of Tea Tree, Peppermint and Lemongrass Essential Oils.  This bar smells fresh and clean and it is naturally antiviral/antibacterial.  Great for daily use and some of our customers have shared that it is one of their favorites too!
I added Lemongrass and Peppermint oil to help balance out the medicinal smell of Tea Tree.  Great as a facial or deodorant soap!
Saponified Olive, Sunflower and Coconut Oil, Oatmeal and Pure Essential Oils